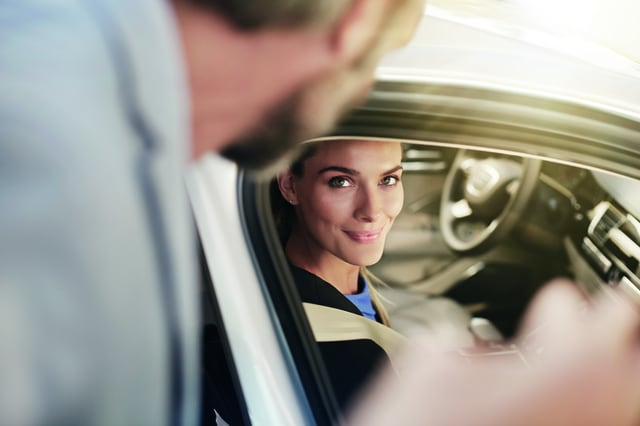 It's a chilly winter night, and you're driving home to Birmingham from a fun night out with friends in the city of Detroit. The band, Greta Van Fleet is blasting through the speakers of your Audi, life is good, but suddenly while you're singing your favorite highway tune, your car breaks down. You pull off to the shoulder, and your vehicle is completely out of commission.
As the black smoke rises from the hood of your car, you stand outside in the cold, and you feel abandoned during your time of crisis. No need to worry, because if you opted for the Audi Roadside Assistance plan during your time of purchase or any time after, help would be on the way! Read forward to see how our Audi drivers benefit when choosing our roadside assistance program.
What's The Talk On The Street for the Audi Roadside Assistance?
Emergency roadside assistance is key for Michigan drivers. With the weather and driving elements we face throughout the year, we make it simple for drivers who may come across vehicle complications. Whether you need a quick jump start, a tow after a collision, a flat tire change, emergency fuel service, or extrication service, we will send one of our experts to your location as soon as possible.
Our roadside assistance specialist works around the clock so that you receive the service you pay for when you need it most. Drivers who choose the Audi roadside care plan will also receive coverage for out-of-pocket expenses shall you require lodging, meals and alternate transportation if you end up breaking down some distance from your home.
Sign up for Audi Roadside Assistance Through our Birmingham Dealership
We welcome all drivers to sign up for the roadside assistance benefits provided through Audi. If you have any questions, call our service desk, and we'll happily go over all the details and payments with you. We're Always There for our drivers who need us most. Make the wise decision and choose the roadside assistance plan that could save you from an abundance of stress and hassle in the future.