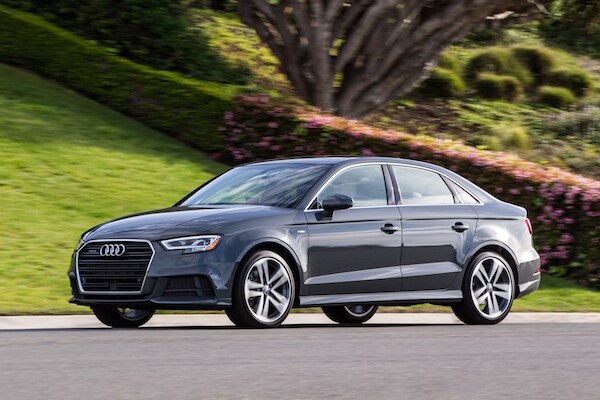 U.S. News awarded the 2018 Audi A3 the "Best Luxury Small Car for the Money." This award is bestowed upon models that are recognized for their value and positive experiences to consumers. U.S. News considers the quality these vehicles have by considering their safety, reliability, and consensus of industry experts' opinions. They measure value by a vehicle's five-year total cost of ownership provided by Vincentric, LLC and the average price paid for the vehicle.
Editors from U.S. News and World Report praised the vehicle, noting "the A3 is a great car because it's sporty, fuel-efficient and comes loaded with technology and upscale touches." Editors were impressed by the heated front seats and two USB ports – standard in the 2018 A3 – in addition to optional advanced driver assistance features.
Come down to Audi Birmingham to discover the Audi A3, which comes with a standard all-wheel drive turbocharged engine, six-speed S tronic® dual-clutch automatic transmission, and amazing upgrades for premium luxury experience. Contact us at (866) 886-5987 to schedule a test drive.